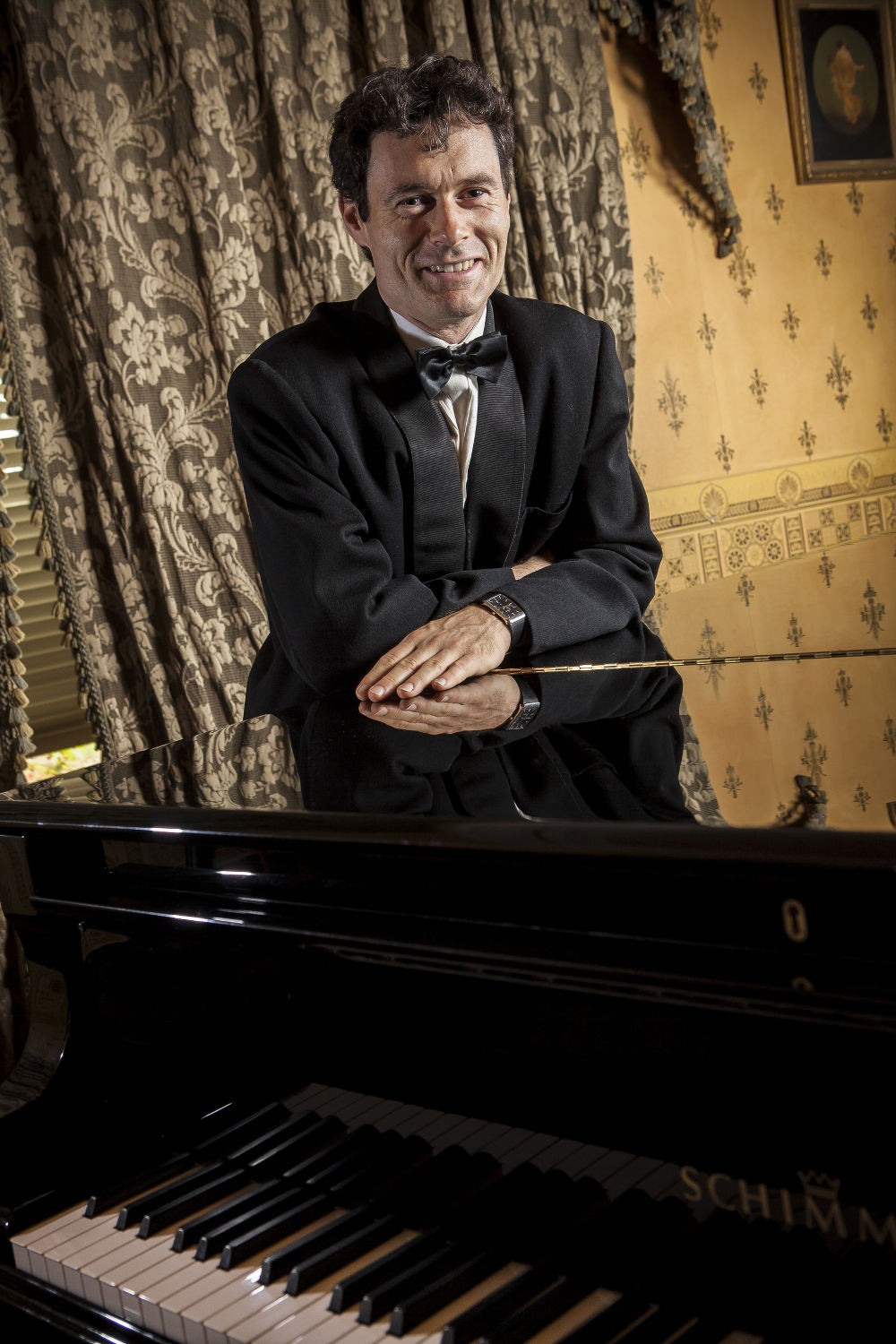 ROHAN MURRAY completed the Master of Music Performance degree at the Victorian College of the Arts with First Class Honours. He is a member of the Golden Key Honour Society, and was a grand finalist and prize-winner at the 2000 Australian Piano Award. Rohan has performed as soloist with the Melbourne Youth Orchestra, the Victorian Youth Symphony Orchestra, the Melbourne University Choral Society, Monash Sinfonia and the New Monash Orchestra and has been the recipient of a number of awards and prizes. At the end of his Masters studies in 2002, he received an Australian Postgraduate Award Scholarship to undertake a PhD at the Victorian College of the Arts, and subsequently became the VCA's first PhD candidate. He has performed in the Rigg Estate Recital Series, the National Trust's Twilight Concert Series at Rippon Lea, Labassa and Como as well as being frequent performer in the Melbourne International Festival over recent years. Rohan has also performed in Europe and Asia. He is a partner in the Team of Pianists and his performances have been the subject of broadcasts on ABC Classic FM as well as on the Team of Pianists' most recent CD release, 'Schimmel Artists' Series'.
Upcoming Events
2021 Rigg Bequest Classic Music at Glenfern - Concert 6
A Musical Flower-Garden for clarinet, cello & piano
Robert Schubert (clarinet), Josephine Vains (cello), Robert Chamberlain (piano), in a varied and highly contrasted program of chamber music, ranging from the Baroque conversational sensibility of J S Bach's Gamba Sonata in G, performed on modern instruments, through the Romantic exuberance of Bruch's pieces for clarinet, cello and piano, to the brooding passion and end-of-century energy of the little known Trio Op. 3 by Zemlinsky! Plus works by Australian composer Julian Yu and an amusing selection from Hindemith's Musikalisches Blumengartlein und Leyptziger Allerley for clarinet & cello.
With one performance of this program at 3.00pm and another at 6.30pm, you can choose to be part of a small socially-distanced in-venue audience at either performance, or enjoy the 6.30pm performance as a live-streamed recital from the comfort of your own home!
Date and Time
Due to Melbourne's lockdown,
this event is now postponed to a date in 2022 (tba)
3.00pm or 6.30pm (for audience in-venue attendance)
Glenfern, 417 Inkerman St, East St Kilda, VIC
or
6.30pm (for the Live-Stream via YouTube)

Book here for Audience In-Venue Attendance
Book here for Digital Livestream Online Viewing (via YouTube)
Downloads