C & C Rigg Bequest Classic Music in Historic Venues
We now conclude our Rigg Bequest 2021 Chamber Music Series in March, April and early May 2022. You've had to wait over a year to hear these fantastic guest artists close-up in the Drawing Room at Glenfern, the National Trust's 19th century Gothic mansion in East St Kilda! But now is the time and each Sunday event will be presented in a hybrid live-stream/in venue live-audience format, twice on the same day! Choose to attend the venue as part of a live in-venue audience or enjoy the recital as a live-stream via YouTube from the comfort of your own home! For information on refunds and exchanges from earlier bookings click here.
Glenfern Soirée Series - March, April & May 2022
GLENFERN 4

Let all the World Sing!


Sunday March 27, 2022 at 3.00pm (audience in-venue attendance)
& at 6.30pm (audience in-venue attendance or live-stream online viewing)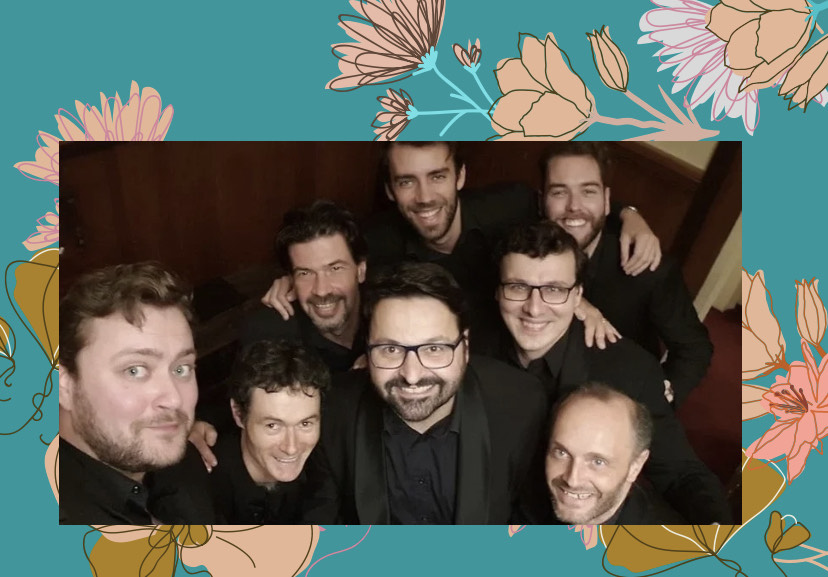 Melbourne Capella Chamber Choir, conducted by Nicholas Cowall, with Rohan Murray (piano) perform a program that contrasts an evocative setting of Henry Newbolt's Songs of the Sea, by Charles Stanford, with the much-loved Mystical Songs by Vaughan Williams.
Download the flyer here.

Charles Stanford - Songs of the Sea
Vaughan Williams - Five Mystical Songs

Book for this Concert
GLENFERN 5

Masterworks from Great Traditions


Sunday April 10, 2022 at 3.00pm (audience in-venue attendance)
& at 6.30pm (audience in-venue attendance or live-stream online viewing)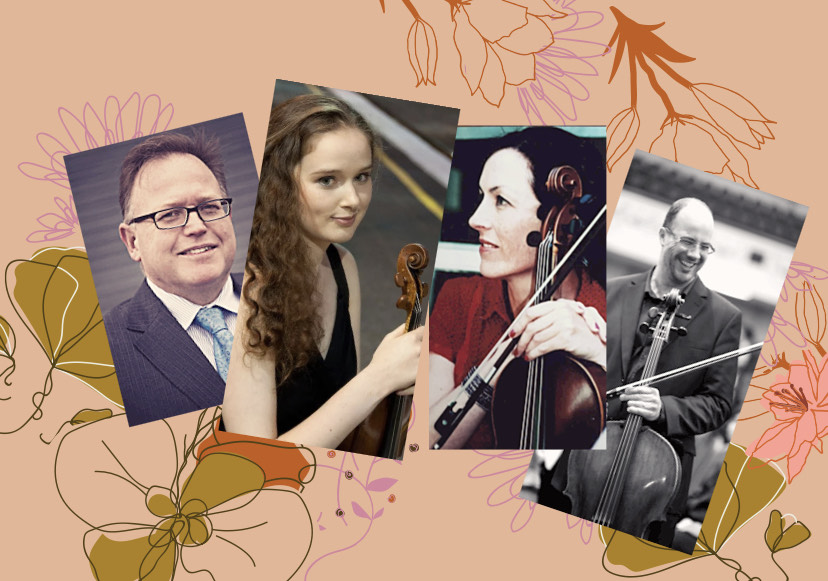 Anne-Marie Johnson (violin), Gabrielle Halloran (viola), Rohan de Korte (cello), Darryl Coote (piano) in a program of masterworks from three great composers, who all settled in Vienna during the highpoint of their respective careers. Download the flyer here.
Beethoven - Sonata in G minor for cello & piano, Op 5 no 2
Brahms - Sonata in F minor for viola & piano Op 120 no 1
Mozart - Piano Quartet in G minor KV 478

Book for this Concert
GLENFERN 6

A Musical Flower-Garden 2.0


Sunday May 1, 2022 at 3.00pm (audience in-venue attendance)
& at 6.30pm (audience in-venue attendance or live-stream online viewing)
Robert Schubert (clarinet), Josephine Vains (cello), Robert Chamberlain (piano) in a varied and highly contrasted program of chamber music, ranging from the Baroque conversational sensibility of J S Bach's Gamba Sonata in G, performed on modern instruments, through the Romantic exuberance of Bruch's pieces for clarinet, cello and piano, to the brooding passion and end-of-century energy of the little known Trio Op. 3 by Zemlinsky! Plus works and arrangements by Australian composer Julian Yu. Download the flyer here.
Bruch - Nachtgesang (Nocturne) from 8 Pieces Op. 83 (clarinet, cello & piano)
J S Bach - Prelude in E flat (WTK Bk 2)
Julian Yu - Prelude after J S Bach for Clarinet solo (2005)
J S Bach - Gamba Sonata in G Major, BWV 1027 (cello & piano)
Glinka arranged by Julian Yu - The Nightingale - Variations on a Romance by Alabieff (clarinet & piano)
Zemlinsky - Trio in D minor Op. 3 for clarinet, cello & piano

Book for this Concert
Refunds and Exchanges - postponed or rescheduled concert from 2020 or 2021
For patrons holding un-refunded bookings from concerts cancelled or postponed in 2020 or 2021, we are pleased to offer ticket exchange for any of the upcoming 2022 concerts.
If you booked a ticket for a concert in 2020 which was cancelled or postponed, you can exchange that one-for-one for a live-audience attendance ticket in 2022, subject to seat availability.
Similarly, if you booked for a concert in 2021 that was postponed, but find now that the date of the rescheduled concert in 2022 does not suit you, we will be happy to exchange that for another date, or offer a refund. Please note that only a limited number of in-venue audience tickets are available for the 2022 Glenfern concert sessions above.
Alternatively, we will be happy to exchange each one live-audience attendance ticket from postponed events in 2020 and 2021, for two 2022 live-stream digital online viewing tickets.
Of course, you may still request a refund for your as-yet-unrefunded 2020 or postponed 2021 ticket purchase too.
To effect any of these exchanges, or to request a refund, please email our office with details of your purchase and your request: kim@teamofpianists.com.au
Vaccinations and Conditions of Entry
DHHS, Showtime Entertainment Group and National Trust regulations will apply for audience members at this event. This will include vaccination check requirements, including for those over 18 years, showing your COVID-19 vaccination status (or a valid medical exemption certificate) at the venue door. It is possible that QR code check-in and the wearing of masks would apply also, if required by government regulations at the time of the event. For full details of vaccination requirements and conditions of entry please see National Trust COVID-19 Information.
...chamber music as it was intended...