Educational Events
The Team partners and guest teachers bring many years of teaching and performing experience to educational events in the historic surrounds at Glenfern. These have included the Spring Piano School, International Teachers Seminars, Weekend Retreat for Adult Pianists, Autumn Piano Weekend 2013, Piano Marthon at Rippon Lea and many masterclasses.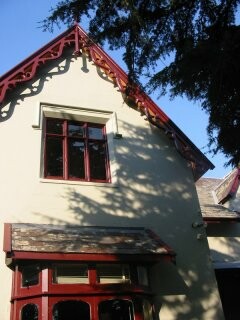 Upcoming Events
Rigg Bequest Classic Music 2023 - 2024: Concert 2
Piano Blockbuster 2! - the Team's End-of-Year Celebration Recital at Rippon Lea
Celebrate the end of 2023 at this gala recital with the Team of Pianists in the Ballroom at Rippon Lea! Join Darryl Coote, Rohan Murray, Robert Chamberlain with brilliant guest pianist Kevin Suherman, in an entertaining program of piano music for four and eight hands at two grand pianos. Acclaimed Austalian actor Caroline Craig will narrate the two-piano performance of Saint-Saëns' Carnival of the Animals. Also on the program is Mendelssohn's Sonata no 2 in D major Op. 58 for cello & piano with brilliant young cellist Ye Jin Choi from Orix Duo.
Enjoy canapé refreshments (included in the ticket price) and bar drink sales on the pool terrace, meet committee members of the Friends of the Team of Pianists (FOTOPS) and enjoy music and festivities in this special heritage venue. This recital forms a special part of the Team's Rigg Bequest Classic Music in Historic Venues 2023 - 24 series and features a specially discounted ticket price for current financial members of FOTOPS. Read more here...
Date and Time
Tuesday December 12, 2023 at 6.30pm

The Ballroom
Rippon Lea Estate
192 Hotham St, Elsternwick, VIC, 3185

Downloads