Piano Masterclasses
Darryl Coote, Max Cooke and Robert Chamberlain have organised Piano Masterclasses given by many international interstate visiting teacher/performers, including: Professor Thomas Hecht from the Yong Siew Toh Conservatory of Music/National University in Singapore (2004), Margaret Hair from Sydney (2004), Professor Akira Imai from the Kunitachi Academy in Tokyo (2005), Professor Rolf Plagge from the Mozarteum in Salzburg (2006), Helen Krizos from the Royal Northern College of Music in Manchester (2006), Professor Roy Howat from the Royal Academy of Music in London (2007), Professor Michael Leuschner from the Musikhochschule in Freiburg (2008), Professor John Damgaard formerly Assistant Professor at Royal Danish Conservatorium, Denmark (2010), Professor Roger Lord from the University of Monckton (2011), Graham Fitch from London (2012) and Jocelyn Ho - New York based winner of ANPA (2014).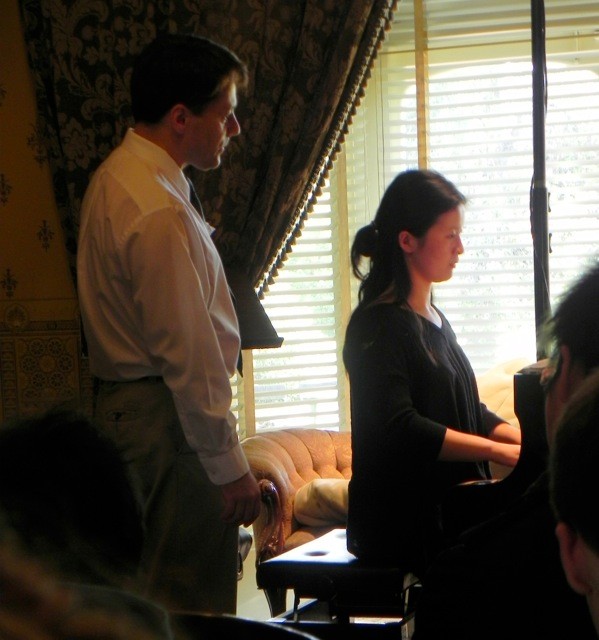 Upcoming Events
Classic Music in Historic Venues 2022-2024
supported by the Colin and Cicely Rigg Bequest
We are excited to announce a new two-year series of Classic Music in Historic Venues (2022-2024) supported by the Colin and Cicely Rigg Bequest, adminstered by Equity Trustees. With the conclusion of Pianomania! and our 2020/21 Rigg Bequest series, we are now developing this exciting new project, featuring outstanding artists and attractive concert programs in a range of metropolitan and regional historic venues. With the first concerts in forthcoming months, keep an eye on this website as this project takes shape.
Downloads
The Team of Pianists recommends to enable Javascript to receive the best browsing experience. How do I do this?