Autumn Piano Weekend
Autumn Piano Weekend 2013 was held at Glenfern on March 23 & 24...
Around 22 pianists participated in a packed program of piano study in the historic surrounds of National Trust property Glenfern, in East St Kilda, Melbourne. Guest teaching staff included Betty Vergara-Pink, formerly Professor of Piano and Piano Pedagogy, Musikhochschule Freiburg and Dr Sandra Nash, Director of Studies, Dalcroze Australia. Team of Pianists staff were Prof Max Cooke, Darryl Coote and Robert Chamberlain, who devised and directed the event.
Themes for weekend included:
Practice and Learning (Saturday morning)
Movement and Musicianship (Saturday afternoon)
Developing technique for Adults and for University students (Sunday morning)
The Mystery of Memorisation (Sunday afternoon)
For further information download a summary with photos and schedule.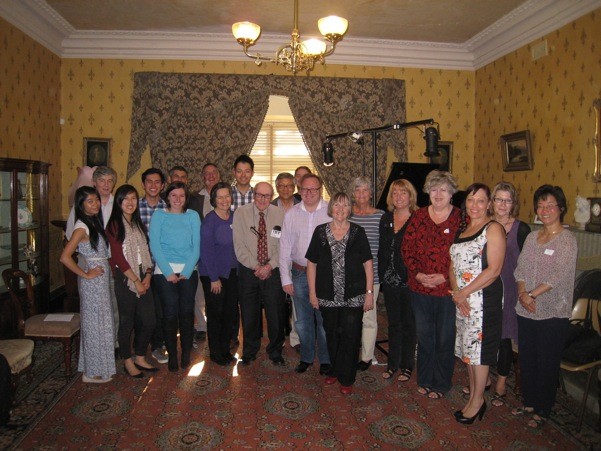 Upcoming Events
2021 Rigg Bequest Classic Music at Glenfern - Concert 6
A Musical Flower-Garden for clarinet, cello & piano
Robert Schubert (clarinet), Josephine Vains (cello), Robert Chamberlain (piano), in a varied and highly contrasted program of chamber music, ranging from the Baroque conversational sensibility of J S Bach's Gamba Sonata in G, performed on modern instruments, through the Romantic exuberance of Bruch's pieces for clarinet, cello and piano, to the brooding passion and end-of-century energy of the little known Trio Op. 3 by Zemlinsky! Plus works by Australian composer Julian Yu and an amusing selection from Hindemith's Musikalisches Blumengartlein und Leyptziger Allerley for clarinet & cello.
With one performance of this program at 3.00pm and another at 6.30pm, you can choose to be part of a small socially-distanced in-venue audience at either performance, or enjoy the 6.30pm performance as a live-streamed recital from the comfort of your own home!
Date and Time
Due to Melbourne's lockdown,
this event is now postponed to a date in 2022 (tba)
3.00pm or 6.30pm (for audience in-venue attendance)
Glenfern, 417 Inkerman St, East St Kilda, VIC
or
6.30pm (for the Live-Stream via YouTube)

Book here for Audience In-Venue Attendance
Book here for Digital Livestream Online Viewing (via YouTube)
Downloads