Guest Artists for 2022
More information about our artists for upcoming concerts coming soon.
---
Guest artists
Kevin Suherman - piano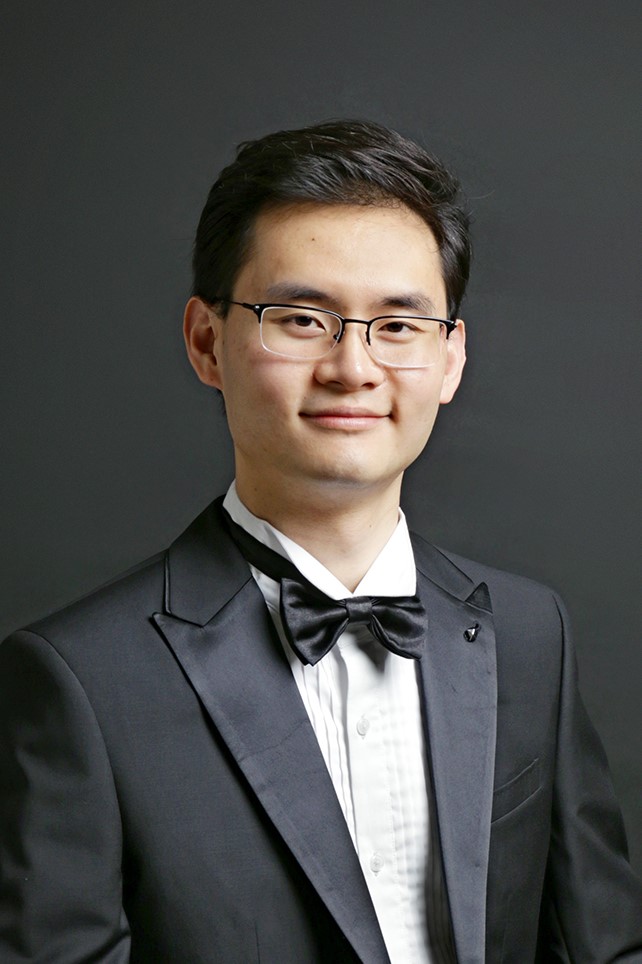 Indonesian-born pianist Kevin Suherman has appeared nationally and internationally since the age of 10, after being awarded the Indonesian National Records Award (MURI) as the youngest pianist to perform 50 classical, pop and jazz pieces, in a concert for 3 hours non-stop and all music memorised, broadcasted on live national TV.
Kevin has performed as a soloist in over 30 cities and at major concert venues throughout the world, including Wigmore Hall, Steinway Hall and St. James's Piccadilly in London, the Hamer Hall and the Melbourne Recital Centre, Singapore's Esplanade, Penang's Performing Arts Centre and Aula Simfonia Jakarta in Indonesia. Kevin was awarded in honour by the Embassy of the Republic of Indonesia in Singapore, for his debut recital at Singapore's Esplanade Recital Studio at the age of 10. He also held a charity concert for the 2006 Yogyakarta earthquake victims, which was featured on Indonesian national TV. As an artist of Germany's Schimmel Pianos Kevin has made 3 solo albums, with his third highlighting Chopin's 24 Preludes. Kevin started learning the piano at age 6 with Stephen Sulungan in Bandung, and he also studied jazz with Bambang Nugroho.
Kevin has worked with world-class musicians such as Menahem Pressler, Paul Badura-Skoda, Andrea Bonatta, Tamas Ungar, Alessio Bax, and at the Internationale Sommerakademie in Mozarteum, Salzburg with Karl-Heinz Kämmerling, Rolf Plagge and Roland Krüger. Kevin has also worked with eminent conductors such as André de Quadros, Sian Edwards, Stephen Tong and Martin Rutherford – and orchestras including the Jakarta Simfonia Orchestra, Yogyakarta Symphony Orchestra, Chamber Strings of Melbourne and Royal Academy of Music Symphony Orchestra. Kevin performed his first piano concerto with orchestra at the age of 12, and has since performed over 13 piano concertos. His performance of the Rachmaninoff Piano Concerto No. 3 with the Jakarta Simfonia Orchestra under Stephen Tong in 2015 was received with critical acclaim – the first ever performance of this Concerto in Indonesia.
On the competition platform, Kevin has won national first prizes from the Australian Youth Classical Music Competition, Royal South Street Chopin Competition, Vera Bradford Concerto Competition, and the Melbourne Recital Centre Great Romantics Competition. Kevin competed in the 60th Int. Busoni Piano Competition in Italy, and was a semi-finalist in the 14th Int. Ettlingen Youth Piano Competition in Germany. Additionally, Kevin is the winner of Royal Academy of Music's 2017 Wilfrid Parry Prize, 2018 Delius Prize, the Else Cross Contemporary Piano Prize, and the Isaacs & Pirani Piano Trio Prize.
As an active chamber musician, Kevin frequently collaborates with cellist Ye Jin Choi, as the Orix Duo. The Duo has won several prizes at the Royal Academy of Music, including the Delius Prize. Subsequently, the Orix Duo was invited by the Delius Society to perform at Madingley Hall, Cambridge, where they were praised for their interpretation of the Delius Cello Sonata. Kevin has worked with renowned chamber musicians such as Michael Dussek, Christoph Richter, Adrian Brendel and Trio Owon. Kevin was also invited to perform in the 2019 Bloomsbury Festival in London, and together with the Orix Duo they performed in the New Wave Concert Series, with a programme inspired by the 50th anniversary of the first landing on the moon.
Kevin recently obtained the Advanced Diploma in Performance degree from the Royal Academy of Music in London, under the Steinway & Sons scholarship. As a student of renowned pianist, Professor Joanna MacGregor CBE, he specialised in Liszt's Transcriptions of Beethoven Symphonies. Additionally, Kevin obtained his Master of Arts and Professional Diploma degrees from the Royal Academy of Music and was awarded with DipRAM (Diploma of the Royal Academy of Music) for an outstanding final recital. Kevin also holds a Bachelor of Music (Honours) degree from The University of Melbourne Conservatorium of Music where he studied with Professor Max Cooke OAM, and he graduated as the Valedictorian of the Year 2016. Kevin is an alumnus of Melbourne Grammar School, where he was awarded the Sir Brian Hone honorary medal for his service to music.