Partners
The Team of Pianists is a partnership, with four partners (L-R): Darryl Coote, Robert Chamberlain, Rohan Murray and Professor Max Cooke.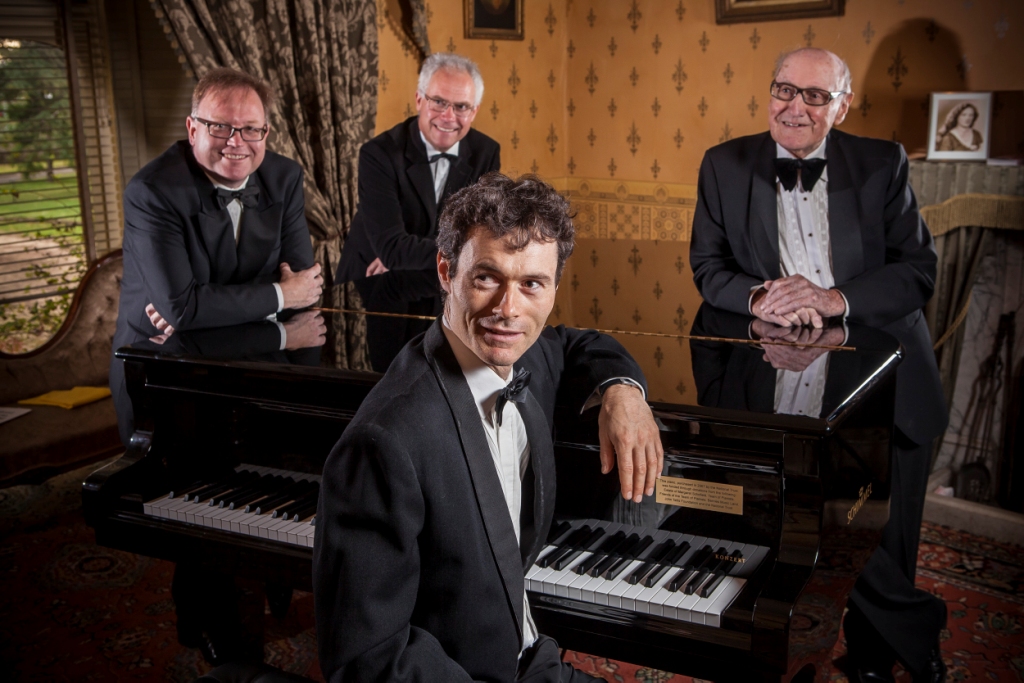 Upcoming Events
2019 Bernstein Piano Marathon at Rippon Lea
To celebrate the public holiday at Rippon Lea Estate up to 100 pianists, young and old, will perform by invitation in the Ballroom at Rippon Lea, on a fine Bernstein piano from Bernies Music Land. Bring a picnic, enjoy the music, the gardens and this wonderful heritage site during this fundraising event for the National Trust! To apply to play or for more information download the information and invitation letter. Applications close Friday January 11, 2019.
Date and Time
Saturday January 26 2019, 10am to 5.00pm
Rippon Lea, 192 Hotham St, Elsternwick
Downloads
The Team of Pianists recommends to enable Javascript to receive the best browsing experience. How do I do this?