Guest Artists for 2018
---
All guest artists
Melbourne Cappella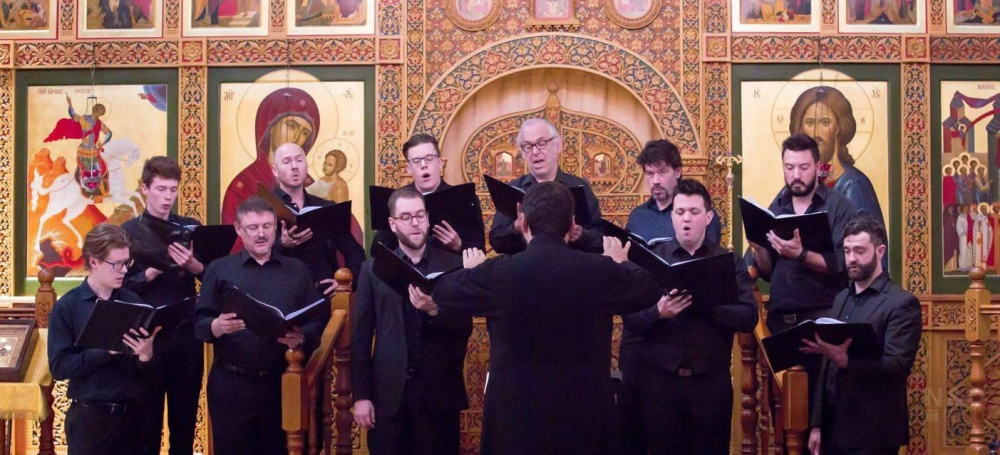 Founded in 2009, Melbourne Cappella Chamber choir is an ensemble consisting of professional choral and operatic singers. The members of ensemble include composers, finalists and prize winners of Australia's most prestigious singing competitions. The size of the ensemble varies depending on the demands of the music. The ensemble takes the name "Cappella" from the Imperial Court Cappella of Melbourne's sister city- St Petersburg. The Imperial Court Cappella was founded on the choral traditions of composer Dimitry Bortniansky (1751-1825). During Bortniansky's tenure, the choir not only sang at services in the court churches, but also became increasingly involved in concert performances of opera, masses, oratorios, motets, and cantatas by non-Russian composers. Melbourne Cappella continues this same tradition of performing both sacred and secular repertoire whilst maintaining musical excellence under the direction of Nicholas Cowall. Melbourne Cappella has presented the Australian premieres of works by Andrew Ford, Pavel Chesnokov, Pyotr Tchaikovsky and Dmitri Shostakovich, and has performed at Melbourne's finest concert venues including the Melbourne Recital Centre, Hamer Hall and Rippon Lea Estate.
Christopher Cartlidge - viola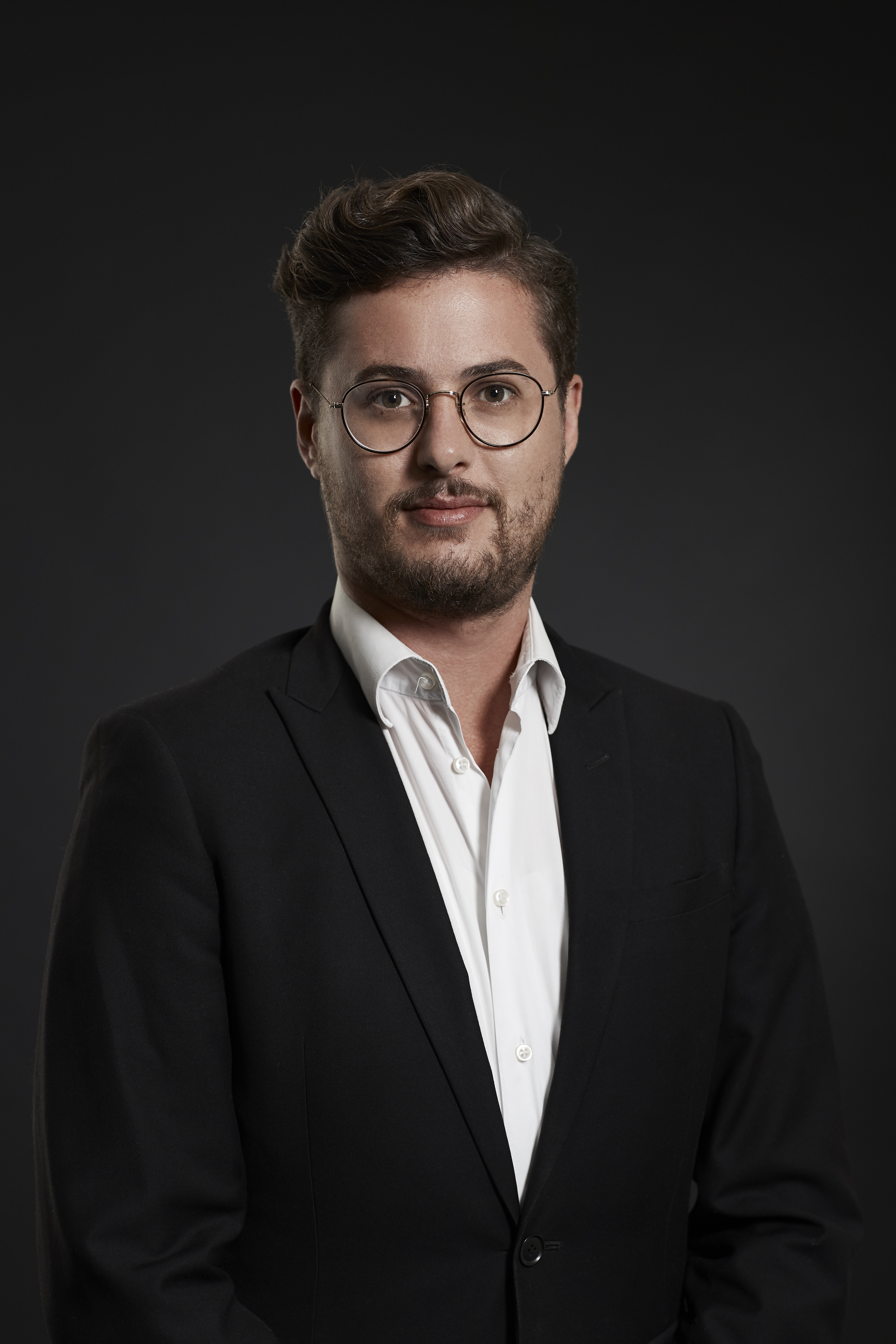 Sydney-born violist Christopher Cartlidge studied at the Tasmanian Conservatorium of Music and the Australian National Academy of Music. He has been a member of the Melbourne Symphony Orchestra since 2011, performing on numerous occasions as Principal Viola. He has appeared as a guest Principal with Orchestra Victoria and Melbourne Chamber Orchestra and as Guest Associate Principal with both Victorian Opera and the Australian Opera and Ballet Orchestra. In 2015, Chris was a grand-finalist and multiple prize-winner in the ABC Symphony Australia Young Performers' Award for his performance of the Australian premiere of Edmund Rubbra's viola concerto, with the Tasmanian Symphony Orchestra.
Nicholas Cowall - conductor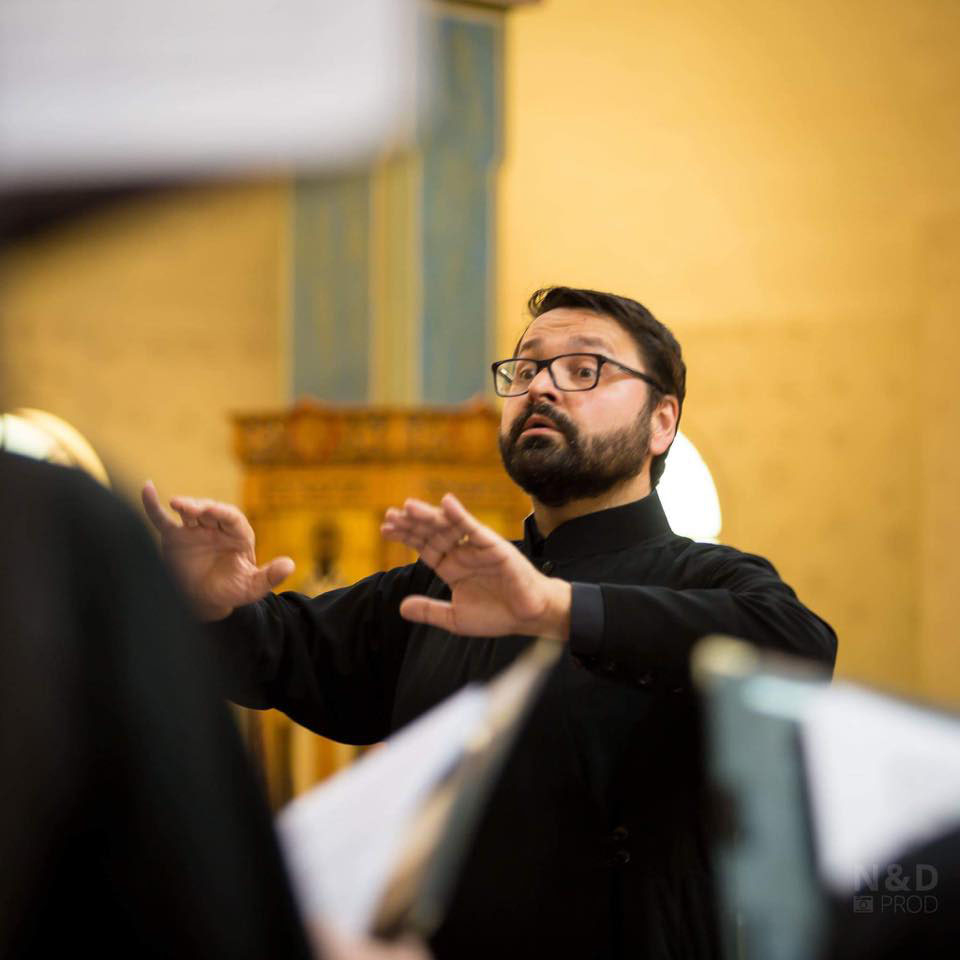 Nicholas Cowall is an experienced music educator, conductor, vocal coach, and singer. He is one of the leading interpreters and promoters of Russian Choral and Vocal Music in Australia and has conducted opera, orchestral and choral ensembles both in Australia and overseas. Nicholas has worked as a Director of Music in both Catholic and Independent school settings in Melbourne and has completed tertiary music study at Monash University, Melbourne University, the Moscow Conservatoire and the Victorian College of the Arts. In 2016 he was awarded a Medal of Merit from the Russian Australian Representative Council for his work in promoting Russian Music in Australia. Nicholas has delivered courses in conducting at Monash University and has assisted in preparing choirs for Vladimir Ashkenazy, Oleg Caetani, Simon Halsey, Valery Gergiev, Marcus Stenz and Carlo Ricci. He is currently the Head of Choral Music at Xavier College in Melbourne, the current chair of the Australia and New Zealand Diocesan Liturgical Music Committee (ROCOR), a freelance conductor, choral workshop clinician and adjudicator.
Robert Ekselman - cello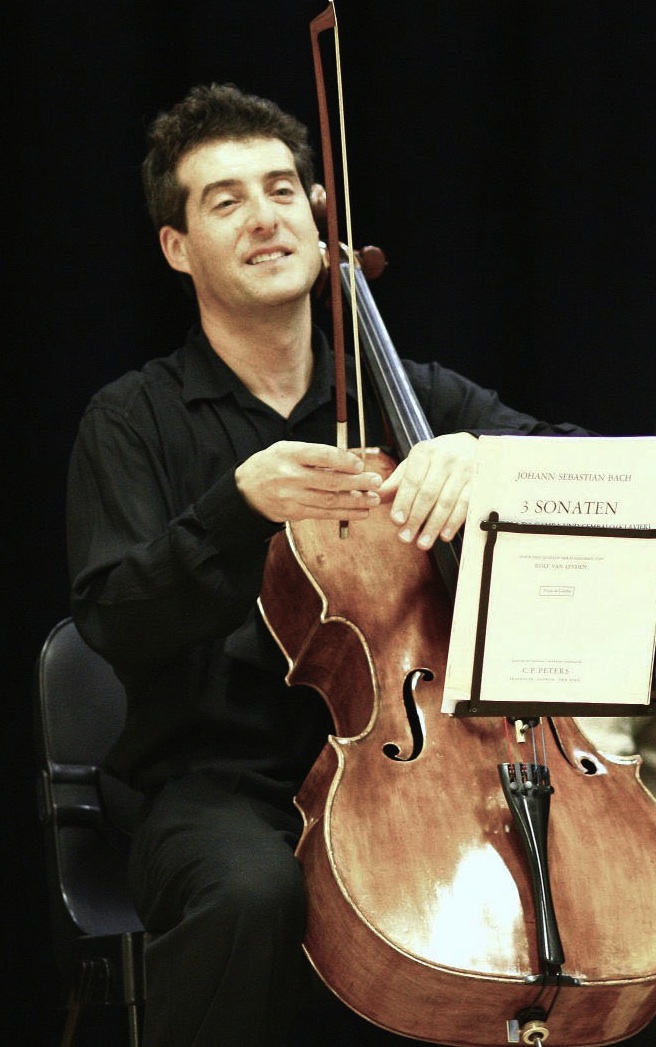 Robert Ekselman is a Juilliard-trained, Melbourne-born cellist performing for many years as a chamber and solo recitalist, and as an orchestral musician. Collaborating with many prominent artists in Australia, Japan and USA, Robert worked in New York City for seven years as a performer, teacher and concert reviewer. His primary teachers were Zara Nelsova, and David Soyer, founding cellist of the Guarneri Quartet, with whom he studied at the Manhattan School of Music while completing a Masters Degree.
In Australia Robert has been a member of the Binneas Quartet with violinists Miki Tsunoda, Siona Loughnane and violist John Lynch, performing in the Sunset Series at the National Gallery of Victoria as well as participating in the Port Fairy and Castlemaine State Festivals. Robert has also worked with the Szigeti Trio with violinist Jonathon Glonek and pianist Robin Baker, presenting educational recitals in Chiang Mai as well as in Bangkok for the Australian Embassy. Particular career highlights are performances for Dame Elisabeth Murdoch at Cruden Farm as well as for the former Governor - General of Australia, Sir Zelman Cowen.
Robert's previous duo recital collaboration with Robert Chamberlain was at Barwon Park Mansion in Winchelsea in 2014 as part of the Team of Pianists' Rigg Bequest Series. Robert's other recent notable collaborations include performing in a piano trio with Melbourne University accompanist Robin Baker and former Principal Violin of Orchestra Victoria Susan Pierotti as part of the Holy Trinity Festivals. He has also appeared as a guest artist in Konrad Olszewski's piano recital at Polish House 'Syrena' in honour of Chopin's birthday, and for several years performed with Southern Cross Philharmonia, a string orchestra dedicated to featuring and promoting mainly Australian composers.
Last year's concerts include a joint fundraiser at Bishopscourt with pianist Veronica Westcott-Kirsch and baritone Laurence Moore. Robert also presented a fund raiser for MND – Motor Neurone Disease Australia – with co-artists singer /composer Lady Shaula and Veronica Westcott-Kirsch, piano. Additionally, he participated in More Than Opera's production of Peace; A Cantata celebrating the life of Sir John Monash with composer /conductor David Kram at Hamer Hall.
Robert enjoys diverse roles as a music educator: he has prepared students for VCE music exams, tutored Melbourne Youth Music (MYO) ensembles and has been an orchestral mentor at Monash University. He has also adjudicated the Under 18 string competition for the Musical Society of Victoria as well as been an adjudicator for all string sections at the Dandenong Festival of Music.
As a reviewer Robert has contributed several articles for Stringendo – the national journal of The Australian Strings Association.
Tony Fenelon - organ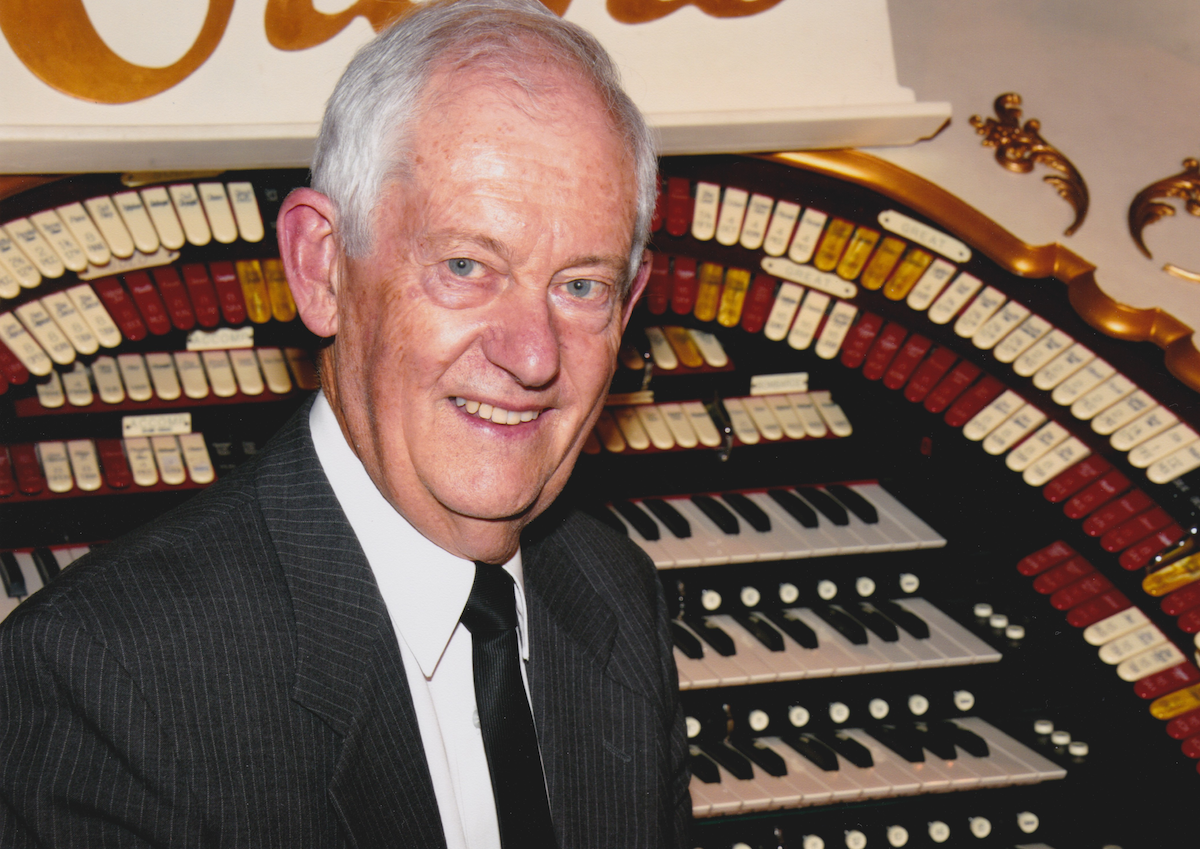 It was inevitable from an early age that music would play a significantly major role in Tony Fenelon's life. As a child, he showed astounding talent as a pianist, and, in later years, studied with Roy Shepherd at the Conservatorium of Music in Melbourne. Tony's association with Professor Max Cooke goes back to 1952 when Roy Shepherd took one year's sabbatical leave in Europe. During that academic year, Tony, along with Roy Shepherd's tertiary students, was privileged to study with Max, who was appointed Chief Study Teacher at the Conservatorium of Music, a wonderful experience that Tony treasures to this day.
Tony's insatiable interest in lighter music and a love of the majestic sound of the theatre pipe organ led to his appointment in 1965 as the resident organist at Melbourne's then prestigious Regent Theatre. An internationally acclaimed artist, Tony provides a sophisticated balance between popular tunes, light classics along with music from the silver screen, stage, jazz and the great standards.
As the piano has always been his first love, Tony continues to revisit his extensive repertoire of classical piano, as there has been an increasing demand for his performances as a pianist. His favourite composer is Rachmaninoff, however his programs include works by Franz Liszt, Brahms, Debussy, Chopin, Tchaikovsky, Granados, Greig and Mendelssohn.
Tony was voted "Organist of the Year 2002" by the American Theatre Organ Society, and in 2003, was awarded the distinction of the Medal of the Order of Australia in the Queen's Birthday Honours for his service to music. In 2014, Tony was inducted into the prestigious American Theatre Organ Society's "Hall of Fame" recognising his contribution to this genre. A man with an insatiable appetite for music, Tony's dedication and energy are the drive behind his constant quest for new ideas and musical horizons.
Anne Gilby - oboe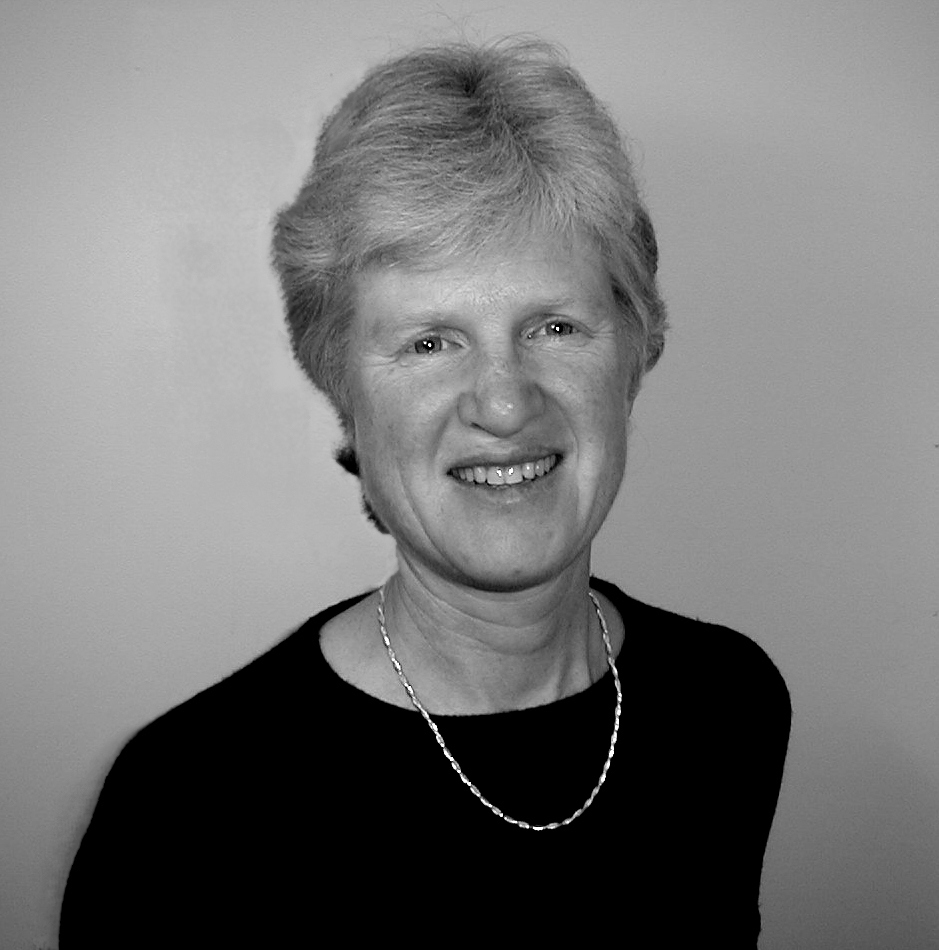 Anne Gilby enjoys a distinguished career as performer and educator. Together with a wide repertoire as a concerto and recital soloist, her orchestral positions include Principal Oboist of the Australian Chamber Orchestra, the Stadtischesorchester Bremerhaven and the Elizabethan Melbourne Orchestra, as well as Guest Principal with all the major Australian symphony orchestras. Anne has held academic appointments at the Edith Cowan and Monash Universities and the Victorian College of the Arts. The founding President of the Australasian Double Reed Society, Anne co-hosted the 2004 International Double Reed Society Conference held in Melbourne and three National ADRS Conferences. She has chaired the Artistic Committees of the Youth Music Australia and the Victorian Opera and sat on the Australia Council Music Board. Her teaching practice encompasses all levels of oboe playing and has seen her work in such diverse countries as Taiwan and Afghanistan. Her own performance builds on her studies with Jiri Tancibudek, Leon Goossens, Helmut Winschermann and Maurice Bourgue.
Victor Hu - piano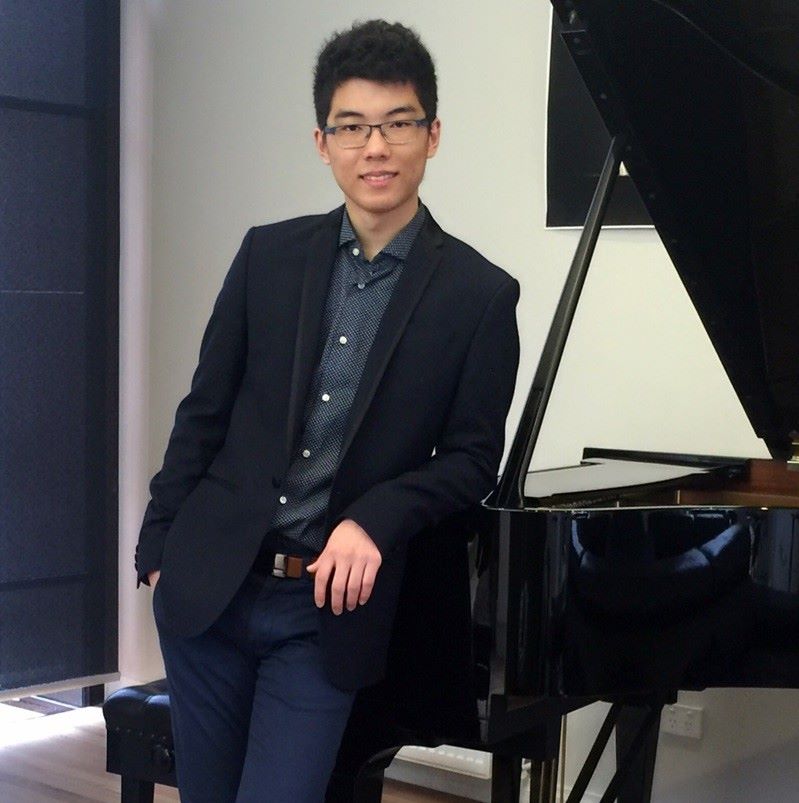 Victor Hu was born in 1998 and is studying currently at The University of Melbourne, having graduated from Melbourne Grammar School, where he held the Simon Buckmaster scholarship for music in 2015. Discovering his passion for music at an early age, Victor has pursued actively his musical career, competing in many Eisteddfods and concerts. In 2009 at the age of 11, he won the Dandenong Chopin competition for 25 years and under, as well as the Bendigo music championships for 25 years and under. In 2010, he won the Allan's Music Piano Competition and in 2012, the 25th National Bernstein Piano Competition.
Victor has performed for the Team of Pianists several times, appearing at both Glenfern and Rippon Lea as part of their Classical Music in Historic Venues series and for charity, performing in the Deakin Edge at Federation Square in the Hand on Heart Missionvale benefit recital series. He has been broadcast live on 3MBS-FM and was invited to open the 2012 Shepparton launch of the Australian National Piano Award. Victor has studied internationally with Andrea Bonatta in Italy, with Paul Badura-Skoda in Vienna, while continuing his regular lessons in Melbourne with his teacher of many years, Professor Max Cooke.
Rohan de Korte - cello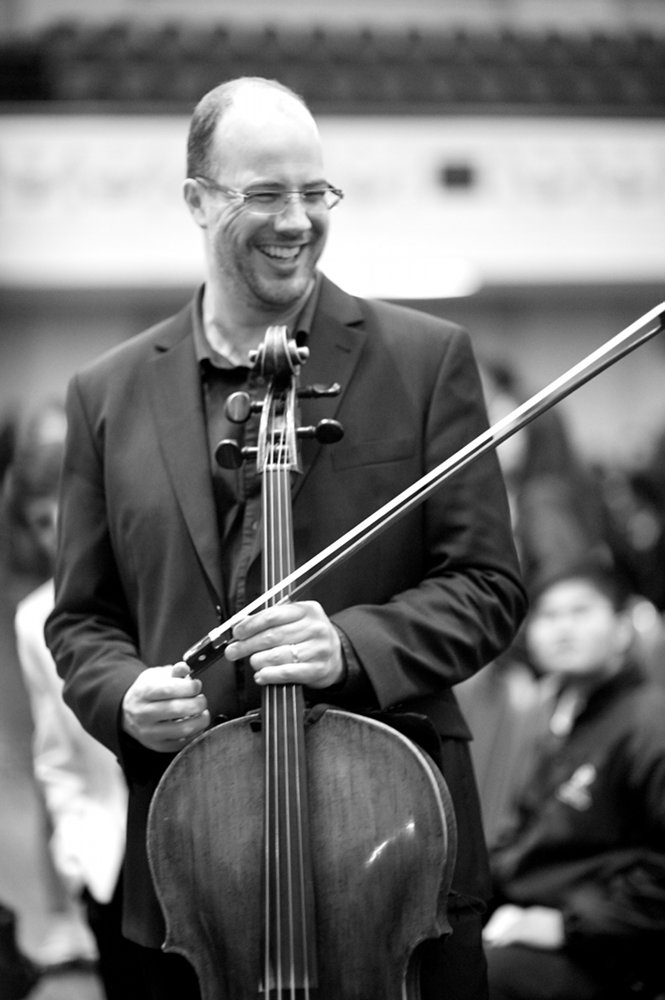 Rohan chose to play the cello at the age of five simply because it was bigger than a violin. He was lucky to have teachers like Henry Wenig and Nelson Cooke to teach him how to play it and now he has a position with the Melbourne Symphony Orchestra.
After studying in Melbourne Rohan would actually have preferred to play Basketball for Australia, or at least the Chicago Bulls, but decided instead to pursue the cello to Croatia for lessons with Valter Despalj. This was followed by five years of study at the Cologne Hochschule for Music with Claus Kanngeisser, including chamber music lessons with the Alban Berg Quartett. He completed his performance diploma in 2000 with distinction and returned to Australia spending the next three years freelancing with the Sydney Symphony before being appointed as the Associate Principal cellist with Orchestra Victoria.
Aside from now playing with the MSO, Rohan teaches at Melbourne University and has tutored at the Australian Youth Orchestra National Music Camp. He plays a lot of chamber music with friends and has even tried composing. His debut piece 'The Haunted House' is extremely popular with younger audiences. He has been a regular guest artist at chamber music festivals and plays in a crossover jazz/classical group called 'Shakin' not stirred'.
Rohan's favourite composer is Beethoven, although Mahler's ninth Symphony wins as his favourite piece. His cello is a beautiful German instrument from 1720. He has three very rowdy sons who think that playing the cello is very funny yet interesting and, after suffering a broken neck, Rohan has vowed never to try surfing again.
Victoria Lambourn - mezzo-soprano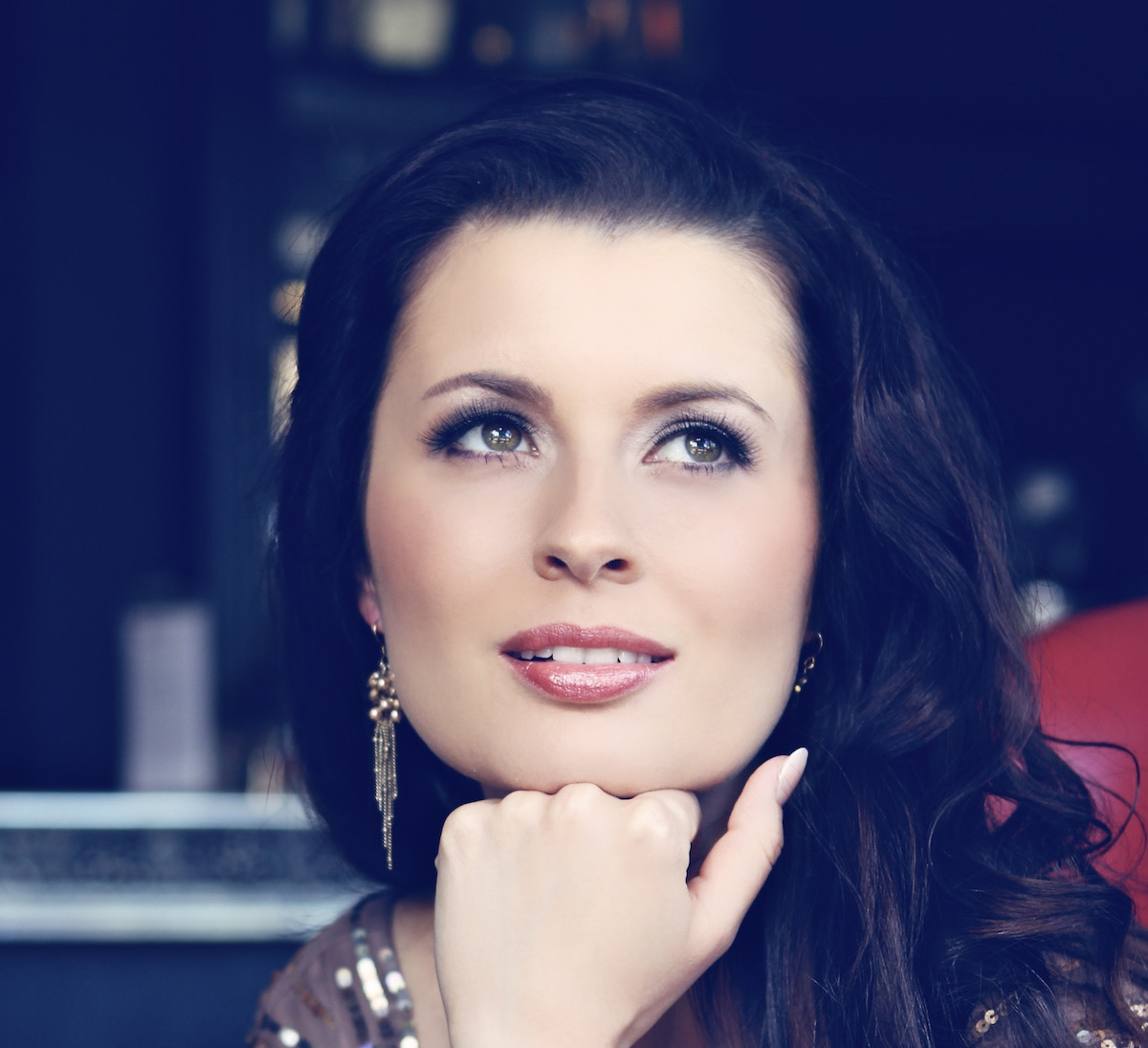 Victoria Lambourn made her debut in 2008 in the role of Suzuki (Madama Butterfly) with Opera Australia and since then has performed regularly with Opera Australia and the other Australian opera companies. She won the 2014 German Australian Opera Grant and performed for two seasons at the Hessisches Staatstheater Wiesbaden.
Victoria studied singing, piano, cello, and composition at the Queensland Conservatorium Music School before continuing her studies at the Royal Northern College of Music (UK). She performed her first operatic role at the age of 15 when she performed Dido in her school's production of Dido and Aeneas. Her performance as Angelina in La Cenerentola for the RNCM led to an invitation to participate in the Accademia Rossiniana in Pesaro (Italy). Awards include the Australian Music Foundation Awards, Peter Moores Foundation Scholarships and People's Choice Prize in the Dame Joan Sutherland Singing Competition.
For the Hessisches Staatstheater Wiesbaden Victoria has performed Rosina in Il Barbiere di Siviglia, Hänsel in Hänsel und Gretel, Nicklausse/Muse in Les Contes d'Hoffmann, Miss Jessel in The Turn of the Screw, Flora in La Traviata, and Paquette in Candide. Her roles for Opera Australia include Suzuki in Madama Butterfly (including Handa Opera on Sydney Harbour), Rosmira in Partenope, Mercédès in Carmen, Nancy in Albert Herring, 2nd Lady in The Magic Flute, Juno in Orpheus in the Underworld, Flora in La Traviata, Smeraldina in The Love of three Oranges, and Emmy in a concert version of Der Vampyr. For other companies Victoria has performed Carmen (Festival Opera New Zealand), Rosina, Dorabella in Così fan tutte (Melbourne Opera), Hänsel (State Opera of South Australia), Florence in Albert Herring (Victorian Opera), Governess in Pique Dame (Sydney Symphony Orchestra), La Badessa in Suor Angelica (Macau) and 2nd Lady (Theater Bonn).
On the concert platform, Victoria has performed with all of the major Australian Symphony Orchestras, including concerts conducted by Vladimir Ashkenazy and Sir Andrew Davis. She has given concerts in Italy, France, Japan, Indonesia and China, including a concert in the Great Hall of the People in Beijing, which was televised on Chinese national television.
Victoria's EP album Lakmé was released on the ABC Classics label and she appears on several other CDs by ABC Classics and a CD of Percy Grainger works with the Melbourne Symphony Orchestra (Chandos Records).
Shane Lestideau - violin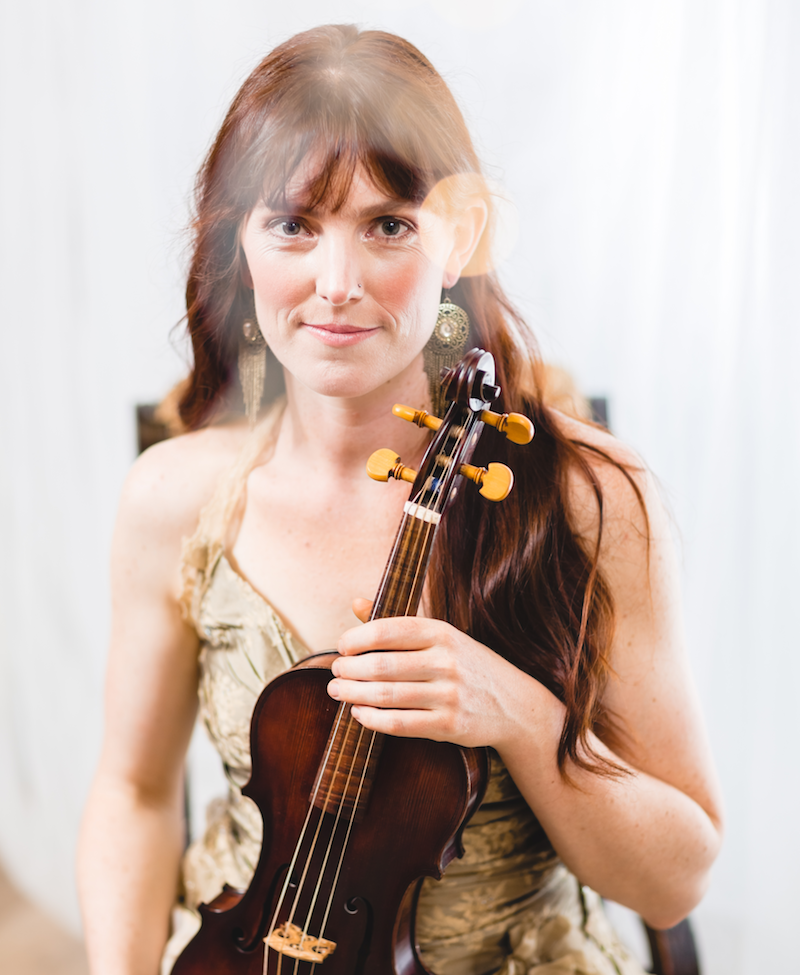 Shane Lestideau is a musician with a variety of experiences gathered over nearly every continent of the globe. Fortunate enough to have aquired a parallel education in both classical and baroque music, as well as traditional Irish and Scottish music, she has gone on to work with orchestras and ensembles on some of the most prestigious stages in France, fiddled her way around Ireland, and performed and recorded with dozens of top musicians all over Europe. Aside from stage performances, her past projects have included recording for film, theatre and television, creating live and studio-produced albums, and composing for dance collaborations.
Since returning to Australia in 2014, she has performed regularly with the Australian Brandenburg Orchestra, Australian Baroque Brass and the Melbourne Baroque Orchestra, as well as being invited to play with Ludovico's Band, La Compañia and Ensemble Galante. She has founded her own group, Evergreen Ensemble, which is specialised in the baroque music of Scotland and performs repertoire which highlights the common ground between Art music and Folk music genres. The ensemble performs regularly at the Melbourne Recital Centre and tours regionally and interstate.
Elizabeth Mitchell - pIano, Guest Teacher at Spring Piano School 2018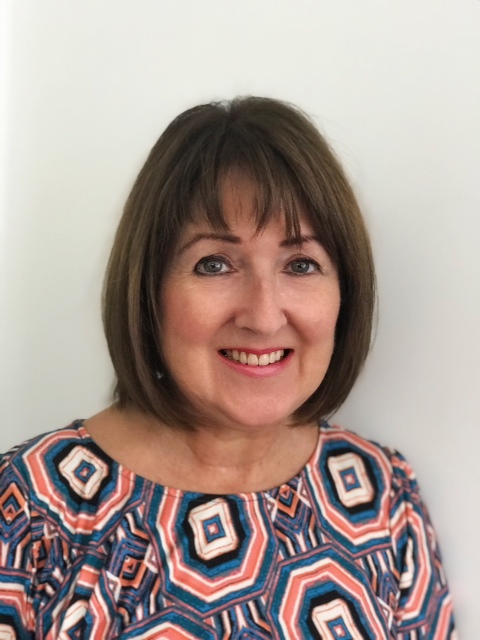 Elizabeth holds Bachelor, Masters and Doctoral degrees from the University of Melbourne and pursued solo performance studies overseas from 1979 until her return to Australia in 1983. Her areas of special interest include the training of music teachers, and to this end she has worked extensively in the teaching, coordination and curriculum development of the University of Melbourne's Master of Music (Performance Teaching) degree. Elizabeth is currently an Honorary Senior Fellow of the University of Melbourne where she has taught for over 25 years.
Elizabeth has been an AMEB piano examiner for 30 years, and is now a Federal examiner, Chair of the Victorian Examinations Advisory Committee and Chair of the Victorian panel for Teaching. She continues to enjoy teaching at all levels, and provides workshops and masterclasses for a variety of organisations. She is a Life Member and former President of the Victorian Music Teachers' Association.
Rebecca Rashleigh - soprano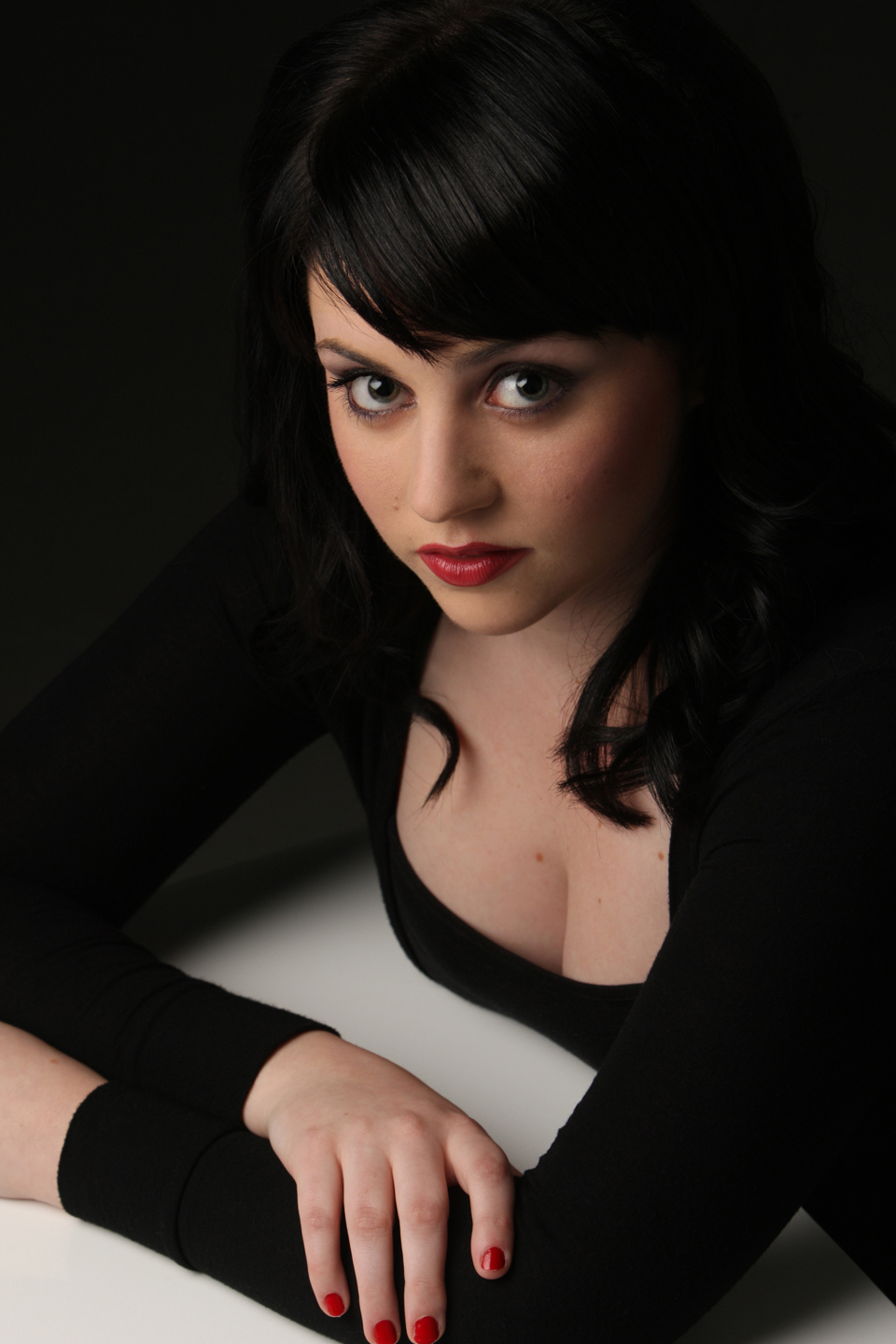 Born in Melbourne, Australia, for Rebecca studied for her Bachelor of Music Performance at the Victorian College of the Arts and Music (2009).
Rebecca has performed such roles as: Poppea: L'incoronazione di Poppea, Liu: Turandot (2017), Pamina: Die Zauberflöte (2016), Sofia: il Signore Bruschino (2016), Blonde: The Abduction from the Seraglio (2016), Gretel: Hansel and Gretel (2015), Lauretta: Gianni Schicchi (2015), Micaela: Carmen (2014), Wendy: Contact!: A Netball Drama (2011 & 2012), Frasquita: Carmen (2009), Belinda: Dido and Aenaes (2009) Papagena: Die Zauberflöte (2008) and Suor Genovieffa: Suor Angelica (2007).
She has also performed with Opera Australia, Victorian Opera, Melbourne Opera, Lyric Opera and the Australian International Opera Company. Rebecca has also won a number of awards and in 2015 was rewarded Opera Scholars Australia's Opera Scholar of the Year.
Stuart Riley - double-bass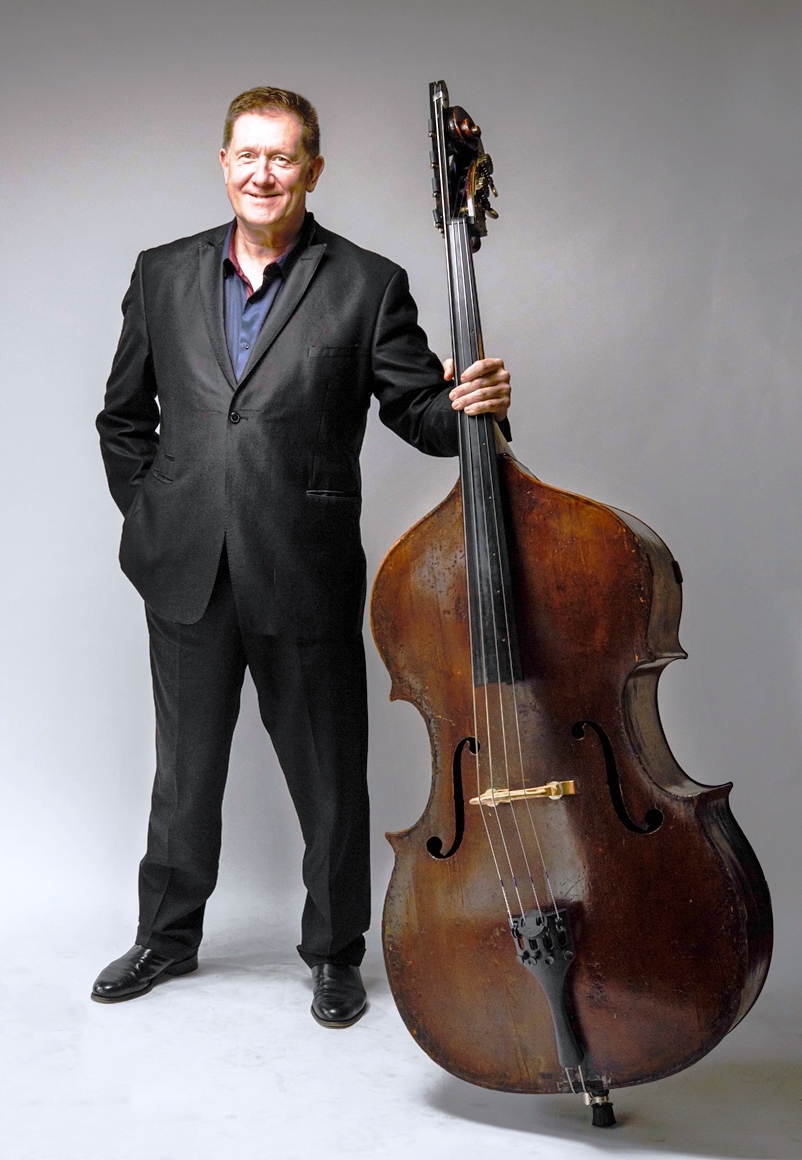 Stuart Riley is principal double bass with Orchestra Victoria. He is a dual national English and Australian double bass player. Born in Manchester he studied with Mike Calder, Diana Milner, John Tattersdill and Duncan McTier. He has worked as principal bass with Welsh National Opera, as associate principal with Opera North and the Royal Liverpool Philharmonic, as well as tutti with orchestras including the Halle, Scottish Chamber Orchestra, the Scottish Ensemble and the Northern Chamber Orchestra. After moving to Australia in 1996 he appeared with the Sydney, Melbourne and Tasmanian Symphony orchestras and ACO.
Stuart has performed most of the chamber repertoire for double bass. He has appeared with the Sterling string quartet, the Australia Ensemble, Firebird Trio, Woodend Festival, Elanee Ensemble, Harmoniemusik and Kammermusik.
His list of recorded music stretches over a 20-year period, including films sessions, radio broadcasts and CD recordings. As a teacher and educator, Stuart has worked with the Melbourne and Monash Universities and he gives private lessons to students aged from 9-90.
Stuart plays two world class instruments – a John Lott Snr (c1820) and an un-named Italian (c1760).http://stuartriley.info/
Robert Schubert - clarinet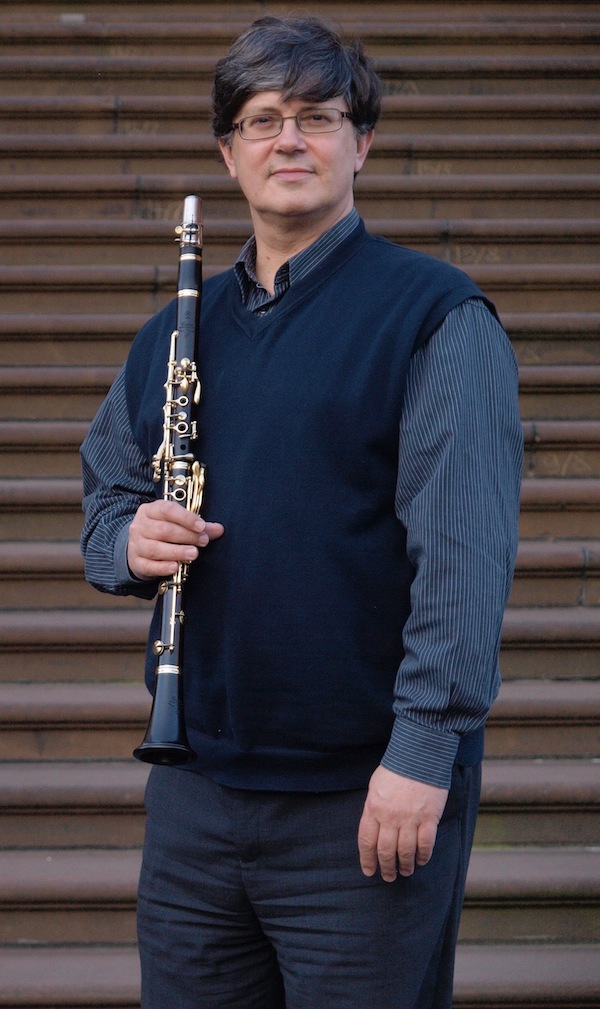 Robert Schubert graduated from the Victorian College of the Arts in 1979, having studied with Isobel Carter-Stockigt and then returned to work with Phillip Miechel, completing a Graduate Diploma of Music in 1981. From 1983 to 1984, he studied clarinet with James Campbell at the Royal Conservatory of Music, Toronto, Canada and with James Morton of the National Arts Orchestra of Canada in Ottawa. He then went on to study with Larry Combs of the Chicago Symphony Orchestra.
He is a qualified teacher of the Alexander Technique which he has practiced for over thirty years and shares with his students at the Melbourne Conservatorium of Music, Melbourne University, the Victorian College of the Arts Secondary School and in workshops and seminars in educational institutions around Australia.
In 1988 he was appointed Principal Clarinet with the Orchestra Ensemble Kanazawa, Japan, by Hiroyuki Iwaki, a position he held until his return to Australia in 1996. He recorded both standard and contemporary orchestral repertoire with the Orchestra Ensemble Kanazawa on the Deutsche Grammophon, Victor and Sony labels. He also performed with the NHK Orchestra in Tokyo and the Hiroshima Symphony Orchestra. In 1991, he was a finalist in the Tokyo International Clarinet Competition. He appeared frequently as soloist with Orchestra Ensemble Kanazawa and in chamber music performances with the Ebony Ensemble, which he formed in 1993. In 1995 he appeared at the Affinis Music Festival Japan, which brings together professionals from around the world.
In Australia Robert performs with the Melbourne Symphony, Orchestra Victoria and the Tasmanian Symphony Orchestra. He has appeared in the Melbourne International Festival, the International Chinese Arts Festival, the Australian International Clarinet & Saxophone Festival and the MISA music festival, Shanghai, China as soloist, recitalist and with various chamber ensembles including his clarinet quartet Clarion214, and in live broadcasts for the ABC. Mark Pollard, Julian Yu, Tetsuya Nishibe, David Canfield and Dindy Vaghan have all composed clarinet quintets for Robert and he recorded Julian Yu's chamber music in 2000/2001 with assistance from the Australia Council. In June 2003 Robert performed contemporary Korean & Australian works with Melbourne's Trio Erytheia with assistance from the Australia-Korea Foundation. In 2002 Julian Yu wrote the Concerto on Chinese Themes for clarinet & string orchestra for Robert, who made the premier recording for the ABC in March 2004. He has also collaborated with Australian composer Peter Tahourdin (1928-2009). Tahourdin's Clarinet Sonata (1962) and the Trio for Clarinet, Cello and Piano (2005) were both recorded by Robert for the ABC. The composer's delight with the recordings was expressed by his writing two more clarinet works for Robert: Music for Solo Clarinet (2006), (which Robert premiered in December 2012) and the Concerto for Clarinet and Chamber Orchestra (2007). In September 2012 Robert's CD of Julian Yu's clarinet music entitled China Wind was released on Move Records and has received critical acclaim. In September 2012 he gave the world premiere of Julian Yu's The Little Gecko for chamber ensemble, narrator and animation and in 2013 the Chinese premiere of Yu's Concerto on Chinese Themes at the Shanghai International Music Festival (MISA). He is currently recording a second album of the music of Julian Yu to be released in 2017.
Robert was Lecturer in Woodwind (since 1996) and Alexander Technique (since 2008) at the Victorian College of the Arts, and the Melbourne Conservatorium of Music until July 2017. Robert is recognised as one of the leading clarinet pedagogs in Australia with the principal clarinettists of two of Australia's eight symphony orchestras having studied with him, along with many students performing in service bands and contemporary ensembles worldwide.
Elizabeth Sellars - violin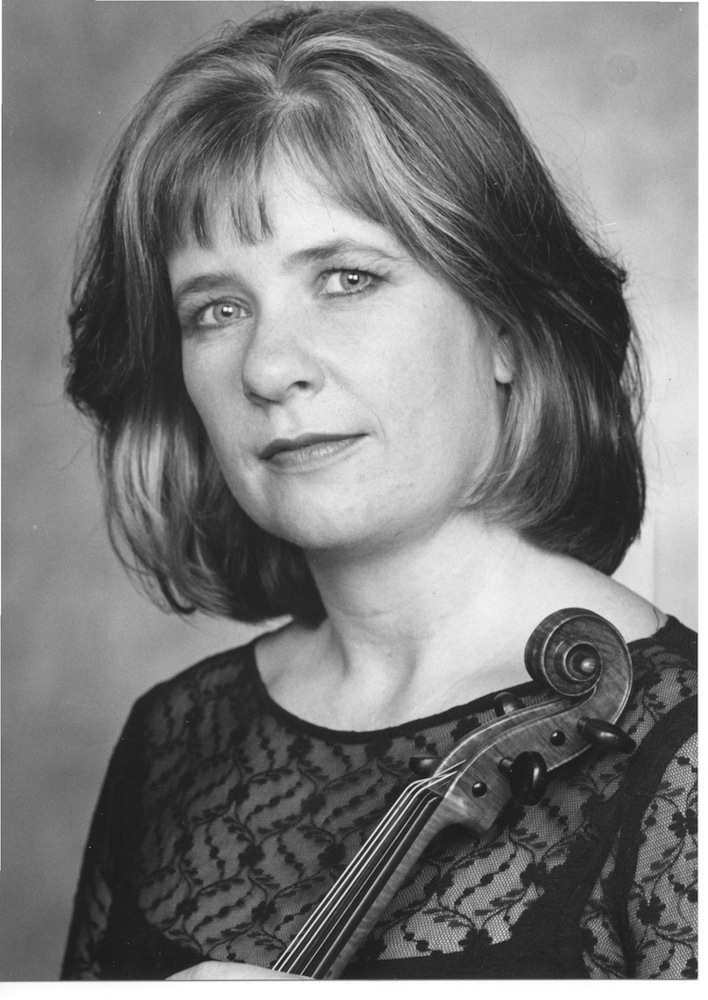 Australian born Elizabeth Sellars has enjoyed a distinguished career as both performer and teacher in Australia and abroad with a reputation as "dynamically exciting" (the Australian) and "one of the few violinists…who can handle works that move in new directions – intellectually difficult material…with level headed assurance' (the Age). She is a prize-winning graduate of the Guildhall School of Music and Drama in London where she studied with David Takeno (violin) and the Takacs and Gabrieli String Quartets (chamber music). Further significant influences included Sandor Vegh and Yehudi Menuhin with whom Elizabeth worked at the International Musicians' Seminar at Prussia Cove in Cornwall and at the International Menuhin Music Academy in Switzerland. During her time in London, Elizabeth was a winner of the inaugural John Tunnell Trust and the Royal Overseas League Ensemble Prize and Miller Trophy. As soloist and chamber musician, she toured extensively in the UK, broadcast for the BBC, and performed throughout Europe with the Academy of St Martin-in-the-Fields.
Now resident in Melbourne, Elizabeth is a member of the Sutherland Trio with pianist Caroline Almonte and cellist Molly Kadarauch. As a member of Temenos Trio, which presented its inaugural series in 2001, she was a prize-winner in the 9th Concorso Musicale Internazionale "Riviera del Conero" in Italy. Elizabeth has also performed with the Australian Chamber Orchestra, Elision, the Tin Alley String Quartet and Ensemble Liaison. She has appeared in festivals worldwide including Chichester, Cheltenham, Roaring Hoofs, Port Fairy, Huntingdon, Mornington Peninsula, Dunkeld, Bangalow, Castlemaine and the Blackwood River Chamber Festival.
Elizabeth is strongly committed to the performance of new work and with the support of the Australia Council has performed world premieres dedicated to her by Julian Yu, Dominik Karski, Calvin Bowman, Thomas Reiner and Philip Czaplowski. She has recorded for Naxos, Move and ABC Classics, and her live concerts and recordings are regularly heard on ABC Classic FM. Her recent world premiere recording of the George Benjamin Sonata with Kenji Fujimura was the winner of the 2014 Limelight Chamber Music Recording of Year.
Educating the next generation of students is a passion for Elizabeth. She has presented workshops for the Australian String Teachers Association, the University of Auckland, the International Akaroa Music Festival and the Pettman Junior Academy and as juror, she has served on panels for the Australian Youth Classical Music Competition, the Melbourne International Chamber Music Competition and the Dorcas McClean Scholarship. Elizabeth is currently Co-ordinator of strings at Monash University where she directs the Monash University String Sinfonia and enjoys teaching her many students.
Kathryn Taylor - violin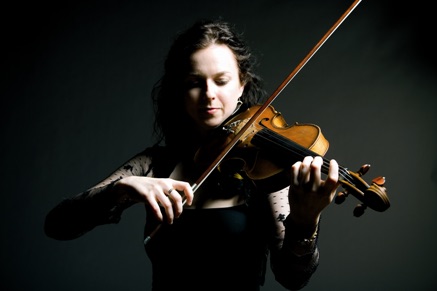 Born in Tasmania, Kathryn studied for many years with former ABC Concerto Competition winner Alison Lazaroff and gave her first solo performance with orchestra at the age of eleven.After moving to Brisbane, her violin studies continued with Spiros Rantos and Michelle Walsh, with whom she completed her Bachelor of Music in Performance.
In 1999, Kathryn was a recitalist in the National Youth Concerto Competition and after winning the Queensland Symphony Orchestra's 'Young Instrumentalist Competition', performed the Bruch violin concerto with the QSO.Over the years, Kathryn has performed numerous solos and concertos with orchestras throughout Australia.
Kathryn has toured extensively overseas with the Australian Youth Orchestra, 'Camerata Australia' and the Melbourne Symphony Orchestra, and has been Concertmaster of several youth orchestras including the Queensland Youth Symphony.
In 2003, Kathryn attended the Australian National Academy of Music in Melbourne followed by further studies in Dublin with Eyal Kless.Kathryn has had lessons and performed in master classes with Maxim Vengerov, Salvatore Accardo, Takacs Quartet and many other notable international teachers.
Kathryn has worked regularly with the Queensland Symphony Orchestra, Southern Cross Soloists and Melbourne Chamber Orchestra. In 2005, Kathryn was appointed to a permanent position in the first violin section of the Melbourne Symphony Orchestra, often acting as principle first violin.Kathryn is the first violinist in the Melbourne based string quartet 'Quartz' and performs regularly as guest first violinist with numerous other chamber groups throughout Melbourne.
David Thomas - clarinet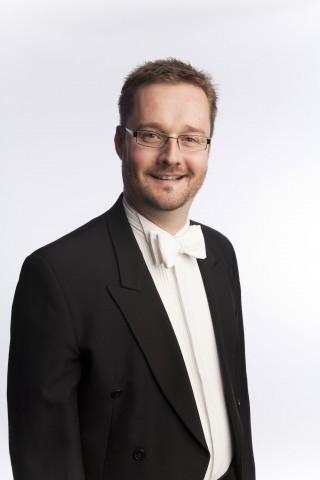 David Thomas is the Principal Clarinettist of the Melbourne Symphony Orchestra and Co-ordinator of Woodwind and Head of Clarinet at the Australian National Academy of Music.
After studies with Phillip Miechel at the University of Melbourne and with Roger Salander at the Vienna Conservatorium, David won major prizes at the 1994 Cracow International Clarinet Competition and in the 1995 Gisborne International Music Competition. He joined the West Australian Symphony Orchestra in 1998 as Associate Principal Clarinet, then the Melbourne Symphony Orchestra in 2000.
David's many concerto appearances with Australian symphony orchestras have included most of the standard concerto repertoire, premieres of clarinet concertos by Ross Edwards, Phillip Czaplowski and Nicholas Routley, as well as performances with the Sydney Symphony of Brett Dean's clarinet concerto Ariel's Music. His CD recording of Ross Edwards' concerto, with the MSO and Arvo Volmer, is available on ABC Classics.
David has enjoyed chamber music partnerships with the Goldner, Australian and Flinders string quartets and he performs as a member of the Australian World Orchestra.
Josephine Vains - cello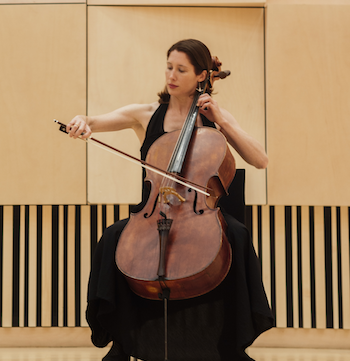 Josephine is an Australian cellist, chamber musician and educator. A multi-faceted career has taken her to concert stages throughout Europe, North America, Asia, the Caribbean and Australia and includes performances with a number of award-winning chamber ensembles and orchestras. She has performed regularly for the Melbourne, Sydney, Castlemaine, Port Fairy and Ballarat Goldfields Festivals and Musica Viva. Currently performing Australia-wide with Firebird Trio, she was a founding member of Trio 3.0.3, Freshwater Trio and the Pacific Clarinet Trio. Since returning to Australia after 5 years in Europe, Josephine has explored many facets of musical endeavour, including a love of baroque cello with Accademia Arcadia and the Bach Cello Series and Argentine tango music. Described as "an expressive soloist and fabulous communicator" (The Age), Josephine's debut CD Song of the Birds was released in 2014. She features on regular radio broadcasts including for ABC FM, 3MBS, DRS1 (Switzerland), NDR (Germany) and CBC (Canada).
Josephine's love of music permeates her teaching, and she is currently on the staff at the Victorian College of the Arts Secondary School, the Melbourne Conservatorium of Music at the University of Melbourne and Monash University. Her students are active in the scene both in Australia and overseas, with many pursuing further tertiary studies at universities in the UK, USA and Europe. Her busy musical life also extends to adjudicating, examining, blogging, curating concerts and radio programs. She performs on a lovely old Thomas Kennedy Cello, London 1850.